Welcome!
Thank you for wanting to know more about my life and work.
For several years now I have felt the Lord leading me to focus my writing and speaking, as well as my volunteer time, toward the growing population of older adults and the Baby Boomers who care for them. I'm happy to report some exciting progress in this new stage of my life. The Hope of Glory, A Devotional Guide for Older Adults, is available in print or eBook form and recently won an Illumination Book Award for exemplary Christian books. Take My Hand Again, a companion guide to encourage those caring for older adults, is also available now. (See BOOKS BY NANCY.)
While you are visiting this site, please consider subscribing to my BLOGS, "Back Porch Break," my former newspaper column transformed into a blog, and "Take My Hand Again," dealing with issues and topics for those caring for older adults.
Learn More
Meet Nancy
Nancy Parker Brummett
is a freelance writer, author and speaker living in Colorado Springs, CO. Her most recent book is
Take My Hand Again
, a companion guide for those caring for older adults.
The Hope of Glory
, a devotional guide for older adults, released in 2014. Nancy's earlier titles include
Simply the Savior, It Takes a Home, The Journey of Elisa
, and
Reconcilable Differences
. She also republished a popular children's book,
Pobody's Nerfect
. A conversational style and genuine desire to lead others closer to the heart of God are the hallmarks of Nancy's writing and speaking ministries.
Read More »
Back Porch Break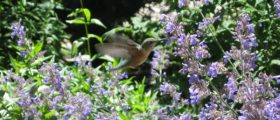 Some years ago I decided there is a big difference between gardeners and yardeners. Gardeners plan ahead, perusing gardening catalogs all winter long. … [Read More...]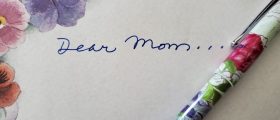 Letter writing is a dying art form in our society. What better time to resurrect it than Mother's Day, when we can sit down and write a letter to our moms? … [Read More...]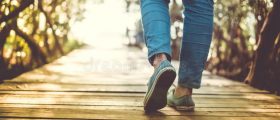 Anxiety? Frustration? Cabin fever? Spring is here and it's time to walk it out! Excuses for not taking a walk are easy to come by. It's too cold. It's too … [Read More...]
Take My Hand Again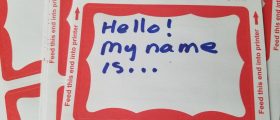 I'm on my third last name. I had the first two for twenty years each and this one has been my moniker for almost 32 years. Recently I began wondering at … [Read More...]
Often when I ask assisted living residents for prayer requests I hear longings for physical healing. "I would just like to get out of this wheelchair and … [Read More...]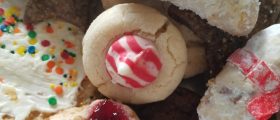 A common refrain from those living in care facilities is, "I just want to go home." This sentiment is most often expressed by those in memory care who may … [Read More...]
Speaking
About Nancy's Presentations
It's been said that some people are speakers who also write while others are writers who also speak. Nancy is primarily a writer, but she loves to share the messages the Lord has put on her heart with audiences who can relate to them—and her warm, conversational presentation style has been enthusiastically received over the years.
She recently developed a training session for volunteers willing to facilitate a devotional hour in elder care facilities utilizing her devotional guide, The Hope of Glory. She is also developing a motivational talk for those tasked with caring for older adults. Be a part of helping Nancy spread the word about this new ministry focus.
[Read More]
What are people saying?
Thank you for the inspiration to be present in our homes, to give hope to our children, and to leave a lasting legacy to our families. You're an inspiration to us all!
– Christy, MOPS Leader
The retreat last Saturday was exceptional, thanks to the grace and kindness you bestowed on us…you are a very special lady.
– Kay, Retreat Attendee
[Read More]