Welcome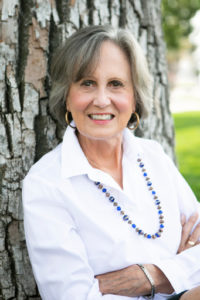 Thank you for wanting to know more about my life and work.
For many years now I have felt the Lord leading me to focus my writing and speaking, as well as my volunteer time, toward the growing population of older adults in our country and those who care for them. My book The Hope of Glory, A Devotional Guide for Older Adults, is available in print or eBook form and won an Illumination Book Award for Exemplary Christian Books. Volume Two released in March, 2022. Take My Hand Again, a companion guide to encourage those caring for older adults, is also available in several formats. (See Books by Nancy.)
While you are visiting this site, please consider subscribing to my Blogs, "Back Porch Break," my former lifestyle newspaper column transformed into a blog, and "Take My Hand Again," dealing with issues and topics for those caring for older adults. Subscriptions are FREE, but enable you to get new posts in your Email inbox. I welcome new readers in both Blog categories and love replying to readers' comments.
Visit Books by Nancy to see a listing of all my book titles available in print and/or as eBooks. The Speaking tab will take you to an updated list of my speaking topics, so let me know if I can fill a need at one of your upcoming events. I'm especially interested in spreading the word about The Hope of Glory through informational seminars so that more older adults can receive hope and encouragement from these devotionals. I also want to make the task of caring for aging parents a bit easier as I share the stories, humor, and practical wisdom in Take My Hand Again.
God sometimes shows us His love through His involvement in our lives. I am so grateful to have this direction in my writing career and life as I step forward trusting in the words of Psalm 32:8: I will instruct you and teach you in the way you should go; I will counsel you and watch over you.
Thank you for being a part of the journey!
Gratefully,

Nancy Parker Brummett
---
Back Porch Break
Take My Hand Again