As our world begins to come to life with all the beauties and promises of springtime, I'm reminded of a song that holds special meaning for me. A month before my mom passed away in 2008 I was visiting her in Tennessee. The assisted living facility where she lived often had live music events in their dining hall, and my mother loved to attend them. Since one was scheduled while I was there, we went!
Men were in short supply, so the ladies often danced alone or with one another. With the first strains of "What a Wonderful World," the song made famous by Louis "Satchmo" Armstrong, Mom turned to me and said, "Let's dance!" We did, and I'm forever grateful for that memory.
May the lyrics to the song remind you, too, that there is still so much beauty, so much wonder in our world to celebrate! And so much for which to be grateful to the Lord who created it all (John 1:3).
I see trees of green, red roses too
I see them bloom for me and you
And I think to myself
What a wonderful world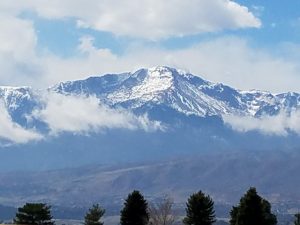 I see skies of blue and clouds of white
The bright blessed day, the dark sacred night
And I think to myself
What a wonderful world
The colors of the rainbow, so pretty in the sky
Are also on the faces of people goin' by
I see friends shakin' hands, sayin'
"How do you do?"
They're really sayin',
"I love you."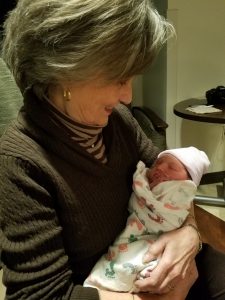 I hear babies cry, I watch them grow
They'll learn much more than I'll ever know
And I think to myself
What a wonderful world
Yes, I think to myself
What a wonderful world
Songwriter: Doug Dipreta
© BMG Rights Management, Concord Music Publishing LLC