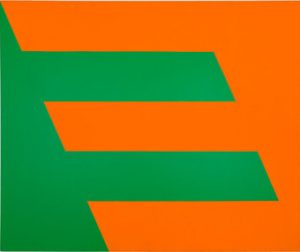 Another year, another approaching birthday. This one had me thinking maybe it was time to consider the "R" word: retirement. Maybe I've already used up all the words I have to share, published all the books I need to publish, I thought…but all that was before I saw this segment on the artist Carmen Herrera on CBS This Morning.
Born in Cuba in 1915, Ms. Herrera is 101. A large body of her work was created in the late 40's and 50's and as one art critic exclaimed she has been "hiding in plain sight" since then. She sold her first painting at the age of 89. (Twenty years older than I will be this year!) Her current exhibit at The Whitney Museum in New York closes January 9. She recently sold a painting for $970,000 to a telephone bidder, and she still gets up every day and draws and paints in her New York studio.
"If you wait for the bus, the bus will come," Ms. Herrera said in the interview. "I waited almost a century for the bus to come, and it came!"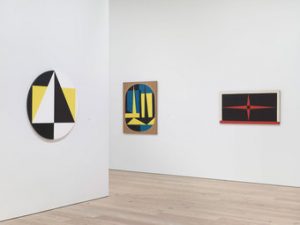 So where does that leave me? Sitting at the bus stop, of course. Waiting expectantly. Thinking about my next assignment, my next project, my next marketing opportunity. My writer friends and colleagues have already started posting their "one word" themes for 2017. After the story about Carmen Herrera settled in for a few days, my word descended upon me while I was out running errands: accelerate. Not slow down, not give up, not rest on any laurels I could piece together, but accelerate—just like any marathon runner or ski racer would do with the finish line in sight. Pick up the pace. Put one foot in front of the other. Link one word to the next. Run the race to the end.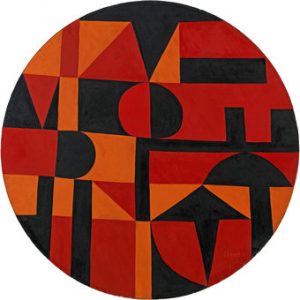 In the Bible I call my "real" Bible, because it's the one with so many under linings and margin notes that I can no longer use it when selecting Scriptures to quote because I can't see the commas and periods, I have written "my life verse" next to Philippians 3:13-14. It goes like this: But one thing I do: Forgetting what is behind and straining toward what is ahead, I press on toward the goal to win the prize for which God has called me heavenward in Christ Jesus.
I know that the prize of which Paul is speaking is an award of everlasting glory. That is mine to claim already because of my faith in Jesus Christ. But what am I to do between now and then? It seems clear to me now. I'm to be like Carmen Herrera. To get up every day and allow God's creativity to flow through me in any way He chooses. Right up until the last.
So if you see me sitting at the bus stop this year, resting briefly, please honk and wave! I can use the encouragement.