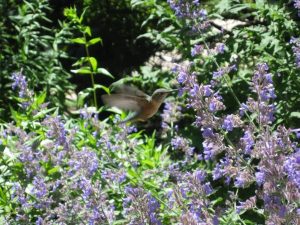 Some years ago I decided there is a big difference between gardeners and yardeners. Gardeners plan ahead, perusing gardening catalogs all winter long. Yardeners step out in their front yards, cup of coffee in hand, gaze down at something green sprouting up and think, "Hmmm. I wonder what that is."
The good news is that it's not that hard to convert yourself from a yardener to a gardener. And whether you're still waiting until the mood hits you to plant something, nurturing this season's plantings, or already replacing failing plants, you can add some purpose to your efforts.
And yes, purpose requires planning. Of course, like me, you may be more likely to visit a nursery, buy something eye-catching, then go home and wonder where to plant it. Better to have a list, having thought out what plants work best in sunny spots versus shady areas or with lots of water versus next to none. And as tempting as it is to jump right into planting, experts say we must put in good soil or amend the soil we have.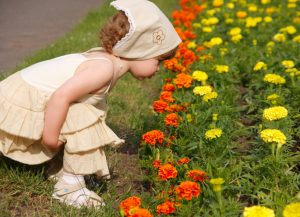 Those super smart gardening people also advise having a color palette in mind for your flower garden and sticking to it, especially in smaller gardens. But don't be afraid to think outside the flower box! Who knew purple and orange would look so good together, or even red and pink? It's also good to take note of early versus late bloomers so you have some color in your garden all season.
Part of planting with purpose is deciding what wildlife or insects you would like for your garden to deter or attract. In this way the garden provides a purpose beyond being beautiful. For instance, if rabbits or deer have access to your garden, ask at the nursery for a list of plants that they don't find quite as tasty as others. (Good luck!) You can even deter mosquitoes from gardens near an outdoor patio by planting citronella grass, basil, lemon balm, peppermint, lavender or catnip.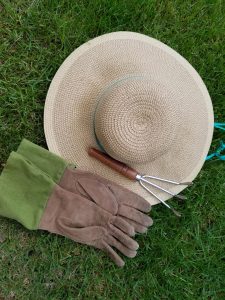 It's a joy to see gardens that attract life, however, especially butterflies and hummingbirds. Monarch butterflies are sadly declining in number so planting milkweed for them is a good idea. Butterflies are also attracted to phlox, butterfly bush and coneflowers. Our hummingbird friends love any nectar-bearing red plant, but are also drawn to penstemon, lupine, salvia or cardinal flower. Bees need our support, too, and they thank us by pollinating! They love blue mist spirea, sage, or bee balm, and they won't sting if left alone.
As with any creative enterprise, it's okay to make mistakes, and gardens are so forgiving. Don't hesitate to gently move plants that aren't doing well to a different spot or (gasp!) throw them away and start over. Start small and you'll soon discover you've given up yardening for gardening—and you're planting with purpose. Enjoy!