It's been a tough year. A pandemic, demonstrations, violence, elections, all with varying effects on each of us. But we need a break from all that. The holidays are upon us—Thanksgiving and Christmas with all their joys and traditions. This year as never before we need to open our hearts and minds to all the healing that can come when we concentrate on gratitude, giving, and God coming down to earth in the form of a tiny babe in a manger. The gifts of the holidays can heal us deep down, where we need it most.
So what should we prescribe for Thanksgiving? Maybe an acceptance that it probably won't be as it's always been. My daughter-in-law's family traditionally gathers at their family farm in Pennsylvania. Most years around 22 people congregate from several states. This year due to travel and health concerns that won't be happening. But she'll host a smaller gathering in their home and make new memories for her husband and kids.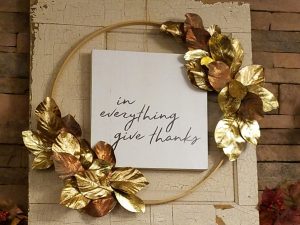 The location will be different, but the aroma of a turkey roasting in the oven, the table set with the best tablecloth and silverware, the excitement that builds as hungry diners come in and out of the kitchen to sample this or that favorite dish, will be much the same. There will even still be a couple of dogs circling around in hopes of finding a morsel or two on the floor. And as those in attendance bow their heads to pray around the table, the love and gratitude that encircles this precious gathering will deliver a dose of healing to all.
And what's the recommended dosage for Christmas? Usually we talk about "paring down" the Christmas trappings in order to concentrate on the true meaning of Christmas, but this year maybe it's an overabundance of everything Christmas, everything celebratory, that will nourish our souls. Time to increase the number of twinkly lights, candles, large red bows, and tins of fudge and cookies! Time to send more cards, not less, in order to tell those you care about that they are in your thoughts and prayers. And yes, time to spend more time than in years past in front of our own hearths, circling our own trees, and thanking God for the miracle that is Christmas.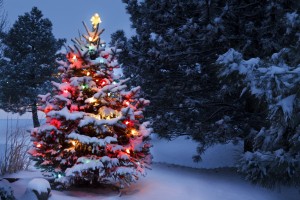 For to us a child is born, to us a son is given, and the government will be on his shoulders. And he will be called Wonderful Counselor, Mighty God, Everlasting Father, Prince of Peace (Isaiah 9:6). As we celebrate this timeless truth may we feel healed—and ready to face whatever 2021 brings.