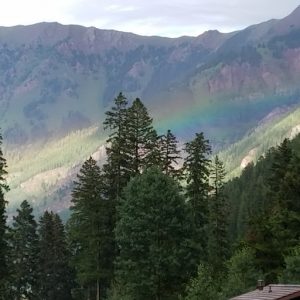 As of this month I've been a resident of Colorado for 40 years. As I thought about writing a blog about my transformation from a Tennessee girl to a Colorado mountain mama, I remembered a column I wrote for the Gazette on the occasion of my 20th Anniversary as a Coloradoan! So here it is again.
This month I've been a resident of Colorado for twenty years. Twenty falls gilded in aspen leaves. Twenty winters gazing at snow-covered mountains resembling pink cotton candy in the early morning light. Twenty summers of hot days under bright blue skies, and cool nights under a canopy of stars.
Although there's nothing magical about the number twenty, it forces me to reconsider my status as a Tennessean just passing through. Tennessee will always be home. It only takes an instant to transport myself back to steamy Southern summers where the air is heady with honeysuckle as I sit on the back porch watching for the first lightning bugs to reveal their flight paths. Racing barefooted across the dewy grass to catch one of them in tiny, cupped hands is a memory every child should have.
Those are the summers of my youth, and I'll always be able to recall them. But more and more frequently I find myself contemplating all I would miss if I couldn't spend summer here in Colorado.
The Summer of '77, I didn't care. I thought this was the most desolate place I had ever seen, and I couldn't imagine being exiled here forever. The hot August winds blew through the house and threatened to blow the drapes right off their rods, so I closed the windows. Then, since there was no air-conditioning, I was just sure we would all suffocate.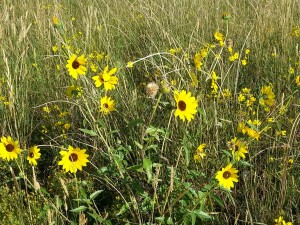 But soon the fields around our house were full of Black-eyed Susans as far as I could see. I remember walking the dog through those fields and feeling like I was part of a movie set. Just that simply, the twenty-year courtship began.
As if to entice me into declaring Colorado my home state, the Summer of '97 is especially enchanting. Due to generous spring snows, the roadsides are greener than I've ever seen them. On a June road trip, we saw fields of yucca so plush it looked like a marching band in plumed hats was parading toward us. We drove past newborn foals frolicking behind their mothers and sheep lounging in beds of wildflowers.
I think we all come to love what we know. It occurs to me that I know Colorado. I know things like where to buy night crawlers in Cotapaxi or copper pots in Frisco. I know where the picnic tables are on our favorite ski slopes, and due to Colorado's coquettish, unpredictable weather, I know I'm as likely to be able to picnic there in February as in July.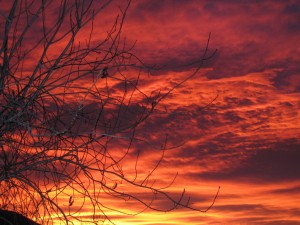 More than anything, I've come to know and love these ever-changing mountains. I've seen the "purple mountain majesties" Katharine Lee Bates immortalized when she penned "America the Beautiful" from Pikes Peak. I've seen it "raining fire in the sky" in the Western sunset John Denver sings about in "Rocky Mountain High."
Recently a young buck with fuzzy antlers chose to laze away his afternoon in our back yard. On assignment at an office building on the north end of Colorado Springs, I gazed out the window as a baby fawn on wobbly legs cavorted behind her mother. As I write this, two hummingbirds are vying for position at the feeder at my office window.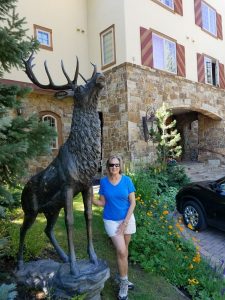 Great show, Colorado! It's taken twenty years, but I'm ready to profess my love for you. Now I officially have two home states. If home is where your heart is, then this feels a lot like home.

May I just add, this is how much I love you, Colorado—times two now that we've been together 40 years!