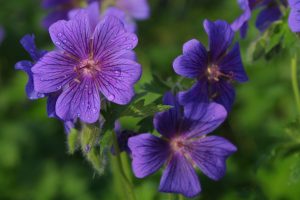 So I've just sorted through several small baskets of toiletries stashed on bathroom shelves and under the sink searching for any hand sanitizer I might have squirreled away. I didn't find any, but if you're in need of any dried up, odd shades of lipstick, I'm your girl!
One thing we all have in common right now, other than searching for hand sanitizer, is how to react to this period of exile. I've read perspectives on the coronavirus and its effect on "life as we knew it" from the deeply spiritual to the very humorous. There is no shortage of advice on this serious situation. (Which didn't stop me from sharing my own, you're thinking!)
As much as I've appreciated and shared all the spiritual insights and guidance (DO read Psalm 91), I've noticed that the humor helps, too. One person posted on Facebook, "I have to wonder if all this is happening because I didn't forward that message to 10 people." Another post read, "The babies born nine months from now will be known as the Coronial Generation."
And it seems as if this unprecedented period is bringing out our true personality types. One of the funnier things I read is that when the CDC says for us to avoid large crowds, stay six feet apart, and stay home as much as possible, the introvert thinks, "I've waited my whole life for this!" It's the more extroverted types who may hyperventilate upon hearing that restaurants, gyms, movie theaters, concert venues, amusement parks and churches are all closed.
Yet maybe those most unsettled by this found time are the procrastinators among us. The ones who say at least once a day, "I should (fill in the blank) but I'm too busy." Hello! Now's the time. (Unless you are suddenly homeschooling children while working from home. You may just want to stop reading now because you don't have extra time!)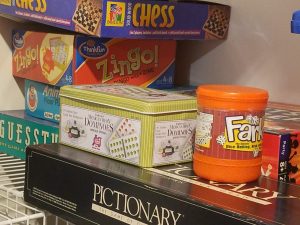 Yes, each of us has to decide on his or her own how to approach this indefinite pause in life as planned—and how to make the best use of our unexpected down time. That may begin by thinking of it as a gift. With that in mind, let me offer some suggestions for things to do that you may have always wanted to do anyway:
• Call an old friend you haven't talked to in years and just hang out on the phone.
• Clean like a fiend. Spring cleaning on steroids. Get the family involved.
• Organize photos on the computer or wherever you've stashed them.
• Look at gardening catalogs and get a jump on an award-winning garden!
• Have your bored kids wash their hands and write notes or draw pictures to drop off at a cloistered assisted living facility near you.
• If you have the ingredients, make a recipe you haven't had time to make lately. (I made a banana pudding I haven't made in 30 years!)
• Tackle that home improvement project! Or just find the paint and touch up the base boards.
• Remember board games, charades, and gin rummy? Even empty nester couples can benefit from shutting off screens and playing games together. And doing so could totally rejuvenate families.
• Go through your bookshelves to find those books you bought because you really wanted to read them and line them up in order of anticipation.
• We can still go outside, so take long walks. Drop surprise items on neighbors' front porches. Sing from your balcony as they are doing in Italy!
• And to all the serious creative types among us—just do it! Finish the book. Get out the paints and the palette. Stitch the quilt. Slap the clay on the wheel. Create.
Some day in the hopefully not too distant future we will be able to look back on these weeks and see how they bonded us, refocused us on what matters most, and even restored us. Occasionally God allows something into each of our lives that causes us to "unplug" for a while. This feels more like a total power outage. But IF we are blessed to remain in good health, let's not waste this gift of time by whining over all we can't do. Let's get on with what we can. Let's listen to the still, quiet voice of God saying, "This time will be a gift to you, should you choose to accept it as such."