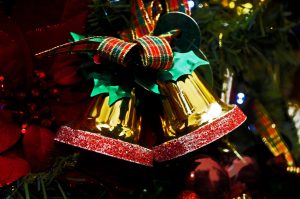 It may happen as early as October. You're standing in the grocery store aisle trying to decide which of 15 oat and honey granolas would be best, when you suddenly realize you're hearing Christmas carols coming from the store's sound system. It strikes you as odd at first, but then you realize it's just a sign that the holiday shopping frenzy is on the way!
Yet it's not all bad. I actually love to hear Christmas carols any time of year. And although the Christmas season certainly has something to delight all our senses—the fresh smell of pine boughs, the twinkle of the lights, the creamy sweetness of a favorite fudge recipe—the sounds of Christmas are a cherished part of each year's celebration.
Even the poet Henry Wadsworth Longfellow appreciated the importance of Christmas sounds when he penned the words to the familiar carol "I Heard the Bells on Christmas Day" for his church in 1864. The miseries of the Civil War were much with Longfellow as he wrote. He managed an optimistic first line reading, "I heard the bells on Christmas day, their old familiar carols play, and wild and sweet the words repeat of peace on earth, good will to men."
But then in sadness he added, "And in despair, I bowed my head: There is no peace on earth, I said; For hate is strong, and mocks the song of peace on earth, good will to men." Gratefully he went on to write, "Yet pealed the bells more loud and deep: God is not dead, nor doth He sleep; the wrong shall fail, the right prevail, with peace on earth, good will to men."
Those words are as comforting today as they must have been to those in Longfellow's Boston Sunday school class decades ago. Can we let the sounds of Christmas peal in our hearts again? The carols we love can soothe our souls if we really listen to the words, and should be the primary soundtrack of our Christmas season—not just the background music in the grocery store. Add a choir singing Handel's Messiah with full orchestral accompaniment to the mix, and you'll be truly blessed!
And oh, the bells! I was blessed to live in a small town in Germany many years ago and can still remember the church bells ringing out familiar carols at Christmas time. Carillons and bell towers in small towns in America still do the same. Seek one out, bundle up on a bench nearby, and let the bells minister to you.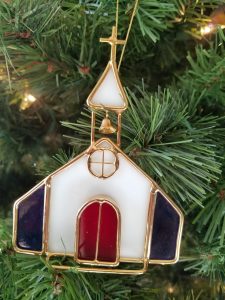 Listen for the sounds of Christmas in your own home, too. Coffee perking before everyone is up on Christmas morning. Perhaps children or grandchildren squealing with delight when they see their gifts. Laughter and conversation around the Christmas dinner table.
But may you also have moments of quiet solitude when you can reflect on the words of the angel accompanied by the songs of the heavenly host so long ago: "Do not be afraid. I bring you good news of great joy that will be for all the people. Today in the town of David a Savior has been born to you; he is Christ the Lord (Luke 2:10-11)."