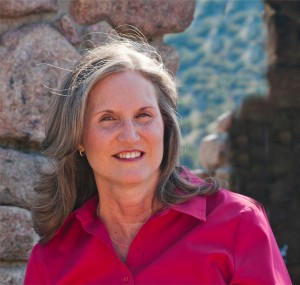 I'm pleased to introduce my readers to another Lighthouse Publishing of the Carolinas author, Norma Gail. Her romance novel, Land of My Dreams, may be just what you need to escape the hectic pace this holiday season! I enjoyed reading about her journey as a writer and trust you will too.

How and when did you begin to write?
I began to write after the first time I read Little Women. Jo March seems to have inspired a lot of women to write. I would make up a story and get my younger sisters and the neighborhood kids to play parts I assigned them.
Through junior high through high school, my best friend and I wrote stories and poems, critiquing them for each other. In fact, she helped me many times during the writing of Land of My Dreams. I always wanted to be a published author, but the lure of nursing, marriage, and two children 21 months apart kept me from it until they were grown. I did write adoption stories for both of them which became bedtime favorites, but other than that I did not write for over 20 years.
I began writing poetry again after my dad was killed by lightning, and from that I began to write devotionals for the openings of the Bible study I lead at our church. That grew into weekly devotionals for our church webpage, to a weekly devotional blog, and finally to my dream of writing fiction.
Can you give my readers a short description of Land of My Dreams?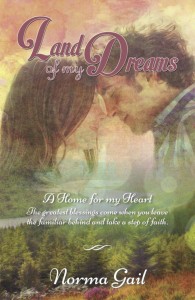 Alone and betrayed, American professor, Bonny Bryant longs for a haven of peace. She accepts a position at a small Christian college in Fort William, Scotland, craving escape from her painful past. The passionate love which develops when she meets fellow professor and sheep farmer, Kieran MacDonell, is something she never anticipated. Kieran harbors a deep anger toward God in the face of his own devastating grief. When Bonny's former fiancé reenters her life, Kieran's loneliness draws him to a former student. How will Bonny decide between her rivals? Can they set aside the past to make way for a future, or will it drive them apart? Land of My Dreams spans the distance between New Mexico's high desert mountains and the misty Scottish Highlands with a timeless story of overwhelming grief, undying love, and compelling faith.
What led you to write it?
After a trip to Scotland in 2006, and a very vivid dream about a Scottish sheep farmer on a misty hillside, the idea began to grow. We met an American from Phoenix who married a Scot and had lived there for many years. Since I am married to a Dutch immigrant, it sparked an idea which grew from there.
When I broke my foot and was confined to a wheelchair for several weeks, unable to drive, I had the time to begin writing and it snowballed from there.
What are you working on now?
My current work in progress is a sequel to Land of My Dreams, entitled Within Golden Bands. It picks up the night after the first book ends and all of the characters make an appearance in the first chapter. I have found it interesting that readers wanted the two antagonists to continue in the book. One person said they were too bad to leave out. After that, I plan a historical series partially based on stories of my own pioneer ancestors in the south and southwest.
Do you have any advice for beginning writers?
Start attending writer's conferences early on, before you finish your book. Pay for a professional edit before pitching it to anyone. Spend time learning your craft, and if you are so fortunate to have a local Christian writer's group, get involved. I don't have that and really wish I did.
If you really desire to be published, don't let rejections discourage you. Learn from them and keep trying. A teachable attitude will go a long way toward making someone consider your book. If it doesn't make it with the big publishers try the smaller ones. They are often more open and offer a really special, nurturing relationship to a new writer.

How can my readers find out more about you and your work?
I love connecting with readers! Here are my social media and book links:
www.normagail.org
https://www.facebook.com/AuthorNormaGail
https://plus.google.com/b/102717101441594679714/+Normagail/about/p/pub
http://pinterest.com/normagailth/boards/
https://www.goodreads.com/author/show/7874459.Norma_Gail
http://www.linkedin.com/pub/norma-gail-thurston-holtman/42/71a/3b2
@Norma_Gail
Book Trailer:

Land of My Dreams is available at:
Amazon: http://www.amazon.com/Land-My-Dreams-Norma-Gail/dp/1941103170/ or
Barnes & Noble: http://www.barnesandnoble.com/w/land-of-my-dreams-norma-gail/1119606864 ?ean=9781941103173
Thanks, Norma Gail!