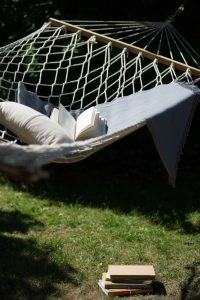 Any book we read in the summer seems to have staying power. As refreshing as a cool glass of iced tea, it seeps into our subconscious and stays there. Reading outdoors in the fresh air may be part of the stimulation.
I just finished reading A Voice in the Wind and An Echo in the Darkness by Francine Rivers. These are the first two books in the three-part Mark of the Lion series. I'm dying to jump into the third book but have to pace myself since our summer book club won't discuss that book until the end of August. Still, this series will always remind me of the Summer of '17!
Maybe it isn't really reading in the summer that makes the content more memorable, but the fact that we take the time to read a book in sittings long enough to absorb what's being said. I'm in one of those "reading periods" right now, before all our summer visitors descend, and it's glorious. Since the days grew longer and the television programming grew even less desirable, I'm loving making reading my pastime of choice. When I read before bed, it seems like the cadence of the author's writing lulls me to sleep and dwells in my dreams. It just stays with me.

Our passion to read, and to read with the intent to retain and be changed, is what we hope to pass on to our kids and grandkids. You know the ones—the kids listening to their ipods while text messaging their friends. If only they could know the thrill we knew of coming out of the library each summer carrying a stack of books that went from our waists to our chins—and knowing we had two whole weeks to read them! Or waiting with bare feet in the hot summer sun to enter the air-conditioned bookmobile, where the cool air combined with the smell of leather-bound books was intoxicating. E-readers are wonderful, especially when traveling because you can take many books without adding weight to your luggage. But there's just nothing like the smell and feel of a real book.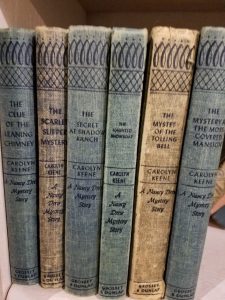 How well I remember reading as a child. If I didn't have a library book to read, I would just start in on my collection of Nancy Drew mysteries and read them over and over. I would have loved it if a free lending library, the birdhouse-sized ones which have popped up recently in towns everywhere, had been within walking distance from my house.

Whatever else we lose, we must not lose reading. We have to pass along our passion for escaping with a good book and allowing it to educate us, restore us, change us, and so become a small part of who we are. Happy summer reading!