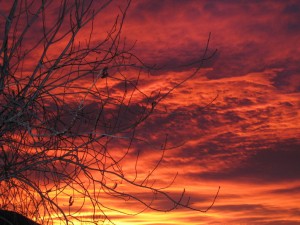 A bonus sermon I heard over the holidays has me heading into the New Year fueled by delight. Pastor Aaron Stern spoke to a small congregation gathered in Pauline Chapel in Colorado Springs about the importance of spending time daily, quietly, in the presence of God. We've always known that it's good for us, in fact delights us, to dedicate time seeking God through His word, through prayer, and through listening for Him to speak. (See The Quiet Time Cat.)
But Pastor Stern said something that resonated with me in a new way. He reminded us that it also delights God when we spend time with Him! So after our morning quiet time we can go into our day fueled not just by our delight in God, but by God's delight in us. Wow.
A wonderful Bible promise is found in Psalm 37:4: Delight yourself in the Lord and he will give you the desires of your heart. We find delight in Him. Yet one of my favorite Bible verses is Zephaniah 3:17: The Lord your God is with you, he is mighty to save. He will take great delight in you, he will quiet you with his love, he will rejoice over you with singing. That's how much He delights in us. A two-way relationship of delight is the gift that is ours for the asking.
Given all this, I choose DELIGHT as my word for 2022. With the Lord as my guide, I will pay attention to the ways I can seek Him and delight in Him. And I will try not to miss any opportunity to experience and receive His delight in me. In the past it's been during the most menial acts of service that I felt God's pleasure most. I want to look for opportunities to feel, and receive, His pleasure and delight more often.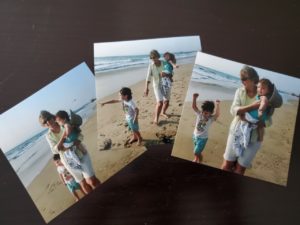 I realize it may be hard to hold on to delight in 2022. Certainly it was in the two preceding years. Ongoing threats to freedom of speech and election integrity in our country pierced my patriot heart. A pandemic, concerning enough in its organic state, was manipulated in destructive ways and continues to be. And most heartbreaking of all was the loss of our grandson. (See Love Like Josh.)
So how can we move forward to all the unknowns of the year to come with delight? We look for the good, and yes, there will be some. We accept the peace that the Lord offers as He speaks to us through the moments of delight He gives, like the ones He gave me one memorable afternoon at the beach with two great grandsons. We delight ourselves in Him, and believe, with all our hearts, that He also delights in us. Have a delightful New Year.