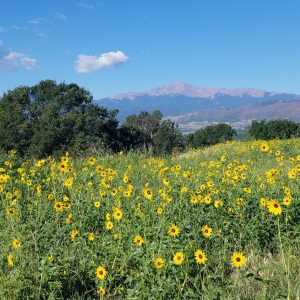 To describe someone or something as august means you believe the person or event to have great importance, inspire reverence or admiration, or be worthy of respect. The long list of synonyms for august includes: distinguished, eminent, venerable, hallowed, illustrious, acclaimed, esteemed, impressive, magnificent, majestic, and lordly. Whew!
So why is the eighth month of the year called August? Evidently the Roman Senate changed the name of this month in an attempt to curry favor with Caesar Augustus, who completed the calendar reforms begun by Julius Caesar.
But does this last full month of summer merit its moniker? What's so august about August? How does it inspire reverence or admiration? Oh, let me count the ways!
First of all, August is the month when summer reaches its fullness. It's the month when the Black-eyed Susans, Colorado's "lilies of the field," flourish on the roadsides and spring up in the most unexpected places. In fact, it's the month when beauty abounds.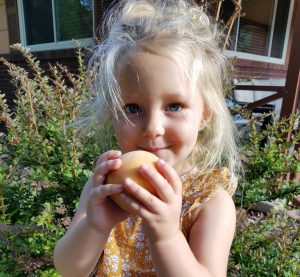 Recently we were invited to the home of friends who live in the Black Forest area of Colorado Springs in a wonderful log home surrounded by evergreen trees and lovely woodland gardens. As I gazed at their planters overflowing with blossoms of every color, and heard and watched the hummingbirds cavorting around their feeders, I breathed in the balmy evening air and thought, "Now this is summer. This is August." Definitely a moment of reverence and admiration.
August is also the month of harvest. The month when we can find rows and rows of colorful, fresh produce at the farmers' markets instead of just the vendors with their homemade soaps and honeys. In Colorado, August is the month we finally get to feast on Olathe sweet corn, juicy Palisade peaches, and Rocky Ford cantaloupe. All venerably acclaimed for their delicious, rich flavors. One might even describe the first taste of each as magnificent!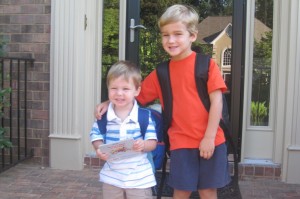 And then there are all the darling "back to school" photos on Facebook and Instagram. Are those moments captured of great importance? Oh yes. How distinguished the children look in their new school clothes, toting backpacks with zippers that work. The hope that shines on those little faces that this year they will find a place to sit at lunch, make a new friend, like their teacher, and get to the bus on time, is hallowed for sure. And the loud, collective sigh of relief from all the parents once school is back in session could surely be described as impressive! Even those of us who remember when school didn't start until after Labor Day have to admit that an important event like starting a new school year fits nicely in a month called August.
So we revere and respect you, August. We even dub you lordly because only the Lord who is the Creator of all could give us such an illustrious month! Come back next year, OK?